Version 2.0 with FTP upload support, FTP preferences must be filled.
Acces to upload by menu option in gallery screen.
In "Select image(s) to upload" screen, only GIF, BMP, JPG, PNG local files are displayed.
Delete and rename local files could be done in menu options.
Long press on an image display image properties.


Thumnails fling faster in gallery screen.
Piwigo image name displayed in gallery screen, if none, image file name is displayed (without suffix).
Piwigo image name could be updated by menu option, Piwigo administrator privilege is required.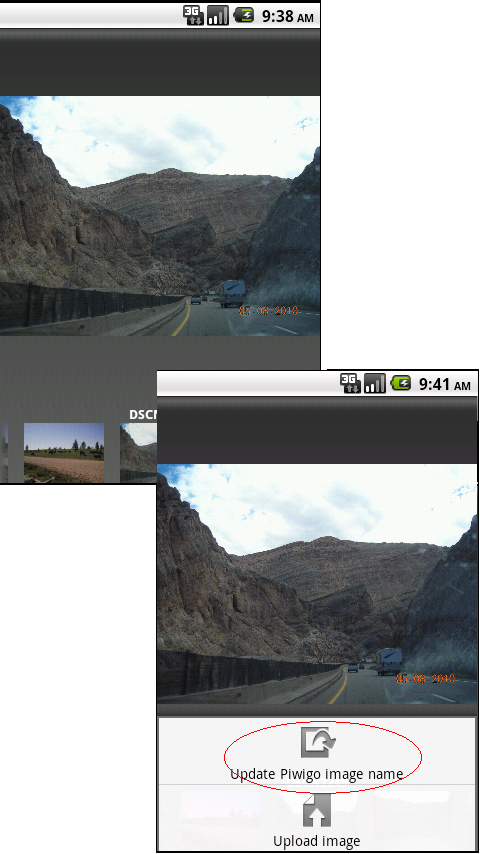 Supported Media Formats :
Image: JPG, PNG, GIF, BMP
Video: H.264 AVC (.3gp, .mp4), MPEG-4 SP (.3gp)
Comments Off